The information below has been contributed by organizations with experience operating teacher residency programs and/or analyzing their effectiveness and utility. These resources are for information only and have been provided to help guide new or existing teacher residency programs applying for the Teacher Residency Grant Program. Prospective applicants should determine what resources are most appropriate for their local context.
The California Teacher Residency Lab is a learning community where clinically-rich teacher preparation programs learn from one another and experts, strengthen their intraprogram partnerships, and engage in formal and informal networking to support continuous improvement.


Participants access a system of technical assistance supports designed to help partnerships to successfully implement key characteristics of effective residency programs.
The Lab's mission and vision emphasize residency programs' power in ushering a focus on equity-driven teacher preparation.
Vision: California's powerfully prepared, diverse, and thriving teacher workforce advances educational equity and justice, providing the learning supports that ensure every student reaches their full potential.
Mission: Strengthen California's capacity to provide equity-driven, clinically rich teacher preparation and support.
Bank Street College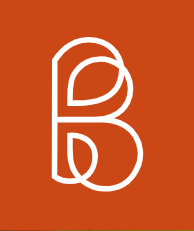 Bank Street College launched Prepared To Teach (formerly the Sustainable Funding Project, or SFP) to help districts, states, and teacher preparation programs find ways to develop sustainable streams of public funding to support high-quality teacher preparation. Prepared To Teach works across the country to solve a key problem in education: making sure everyone who wants to be a teacher can afford to attend a quality preparation program.
Resources provided by Bank Street regarding teacher residency partnerships can be found here.
The California State University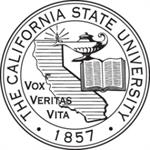 The California State University Chancellor's Office hosted a webinar highlighting success factors in teacher residencies in early October. The webinar presented the key characteristics of high quality residencies and approaches for planning sustainable funding for them. Presenters included leaders from the National Center for Teacher Residencies, the Bank Street Sustainable Funding project, and the residency programs offered through partnerships between CSU Bakersfield and Bakersfield City School District and between CSU Fresno and Fresno, Central, and Sanger Unified School Districts.
Kern Urban Teacher Residency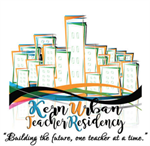 Our partnership, between Bakersfield City School District and CSU Bakersfield, is built on the core component of communication to strengthen teacher preparation through an aligned focus on content and pedagogy. We strive to provide fundamental elements that highlight the strength of each faction through the practice of co-teaching strategies by the Mentor and Resident Teacher, as well as, the co-instruction of the methods courses by university faculty and district instructional specialist.
Overview [Video-3:53]
An overview of the residency program partnership between Bakersfield City School District and CSU Bakersfield.
Why Consider a Residency Program [Video-2:18]
Candidates and coordinators from the Kern Urban Teacher Residency program describe the benefits of the teacher residency model
How a Residency Supports Candidates [Video-2:09]
Candidates enrolled in the Kern Urban Teacher Residency program explain how the program's residency model supports resident teachers.
Learning Policy Institute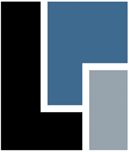 The Learning Policy Institute conducts and communicates independent, high-quality research to improve education policy and practice. Working with policymakers, researchers, educators, community groups, and others, the Institute seeks to advance evidence-based policies that support empowering and equitable learning for each and every child.
National Center for Teacher Residencies
NCTR programs and services are built upon its research-based Standards for Effective Residencies, which define the design and implementation targets of high performing residency programs and identify the benchmarks for program development. Resources provided by NCTR for new and existing teacher residencies can be found here.